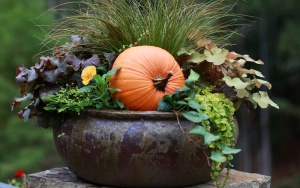 "Create your own unique Fall Container, Arrangement or Wreath"
"Join us at Farmer Brown's during the month of September. We will have supplies available for you to create a beautiful Outdoor Container or Fall Centerpiece for your home. You can bring your own containers or we will have some here as well to choose from.
Prices for containers range from $10 and up. There is no cost to participate in the workshop itself, simply pay for the supplies used to build your container ! Pre registration IS REQUIRED to ensure enough supplies for everyone and space is limited. Please send us a PM or text to 506 878 9285 indicating your date and time selection
Dates to Participate are as follows:
Friday Sept 9 at 6 pm
Sunday Sept 11 at 2 pm
Tues Sept 13 at 6 pm
Thurs Sept 15 at 10 am
Fri Sept 16 at 6 pm
Sat Sept 17 at 10 am
Workshops typically last 1 – 1.5 hours in length depending on what you design.