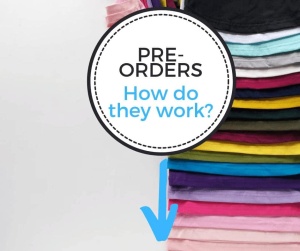 PRE ORDERS – An important message from the team at Farmer Brown's !
With gardening season just around the corner, Farmer Brown's has been working hard as we prepare for the coming year, and we have some great things in store!! We work hard to grow plants that will last the season and we pride ourselves on the quality of our plants, baskets and containers. In the upcoming weeks we will be releasing a list of available products for pre-order, however things may look a little different than in years past.
Annual and Vegetable Starter Plants -"In store shopping only"
As plants become available, we will be actively posting on our Facebook page what is ready and available to take home. We can offer curb-side pickup if required.
Vegetable Containers- "Available for pre-order"
These are self contained vegetable gardens with tomatoes, lettuce, beans, cucumbers and more that can be grown on patios or balconies. Stay tuned to our Facebook page for details on how to order these and what will be available for selection.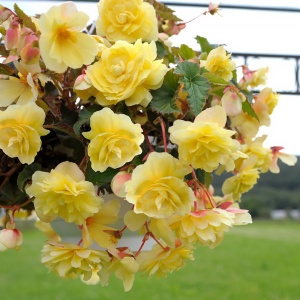 Hanging Baskets-"Wait List"
We are in the process of preparing our selection of hanging baskets for this season. This year we are taking names of those interested in various container combinations. When they are ready to leave the greenhouses you will be contacted for pick up. Payment will be at pick-up only.
Custom Containers / Window Boxes etc -"Available for pre-order"
As offered in years past, Farmer Brown's will continue to accept orders for custom containers/window boxes and so on – whether in your own containers or ones provided here at the greenhouse. We have a variety of styles to choose from and we custom design to your growing requirements. Orders for these can be placed anytime through messenger or by calling 734-1908 and arrangements will be made. As soon as the containers are ready we will contact you for pick up.
When placing an order, please ensure to provide your email address and phone number for contact purposes. Due to the high volume of calls received here at the greenhouse, please contact us through Facebook messenger for a faster response. As well you can text or call 878-9285 and speak with Kris.